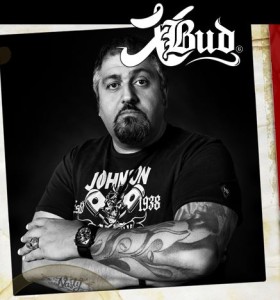 Based around a collaboration between the boffins at Liquideo and one Bud Coleman, a photographer who divides his time between New York and Paris and you thought your commute was too long…
Mecanica
They say: Mentholated Gin vapours with a hint of Hibiscus.
I say: Like the best murray mint http://www.aquarterof.co.uk/murray-mints.html … in the world! A creamy hibiscus with a hint of mint, a lovely all day vape and I suspect a welcome refugee from the think line.
Gold tiger:
They say: Mild, fruity and sweet tobacco that packs a punch.
I say: More, More More… light and fresh perhaps a little heavy on the sugar however there is good all day vaping here as well. What fruit? I hear you ask, couldn't tell you but I can confirm its great stuff indeed! There are elements of Vaponaute's Into the wild here.
Sherkan:
They say: Lemon, anis, liquorice and two or three other things?
I say: Light lemon here swiftly press ganged by a liquorice and anis tag team that stomp all over whatever else the boffins may have hidden inside. Strong and smooth anis and liquorice similar to Snake oil, Druide by Mrs Lords / Northern Lights by Halcyon Haze axis of anis. In a nutshell… a winter warmer.
Pink Dragon:
They say: Red fruits, black raisins, anis and eucalyptus.
I say: This tastes of a good strawberry/ raspberry surrounded by a horde of black raisins with a cooling breeze of anis and eucalyptus to finish. In a recent survey eight out of ten Koala bears prefer vaping Pink Dragon. Very, very moreish and dare I say it… Liquideo's sweet response to Red Astaire.
Mexico:
They say: Apple and Cinnamon, the day of the dead…
I say: A sweet and sour green apple (think of those mouth shredding apple drops from your childhood) softened by a careful drizzle of cinnamon. Autumn in your dripper.
To find out more about the man behind the imagery click here: http://ink361.com/app/users/ig-1581663601/bud_coleman_photographer/photos
To find out more about the e liquids click here: http://liquideo-store.fr/59-collection-xbud
All liquids enjoyed in a fibre freaks wicked magma at .8 ohms on a coolfire 4 firing between 24 and 30 watts.
Rating: Sailor jerry https://en.wikipedia.org/wiki/Sailor_Jerry