I should start out by saying that I need a "Rant" cateogry.
Ive blacked out the name and location of this shop. Im sure they are nice people and good guys. But…can anyone give me any reason why I would go to this grand opening? The video promoting this grand opening was of these three beautiful ladies posing and twerking btw.
Stop. This. Shit.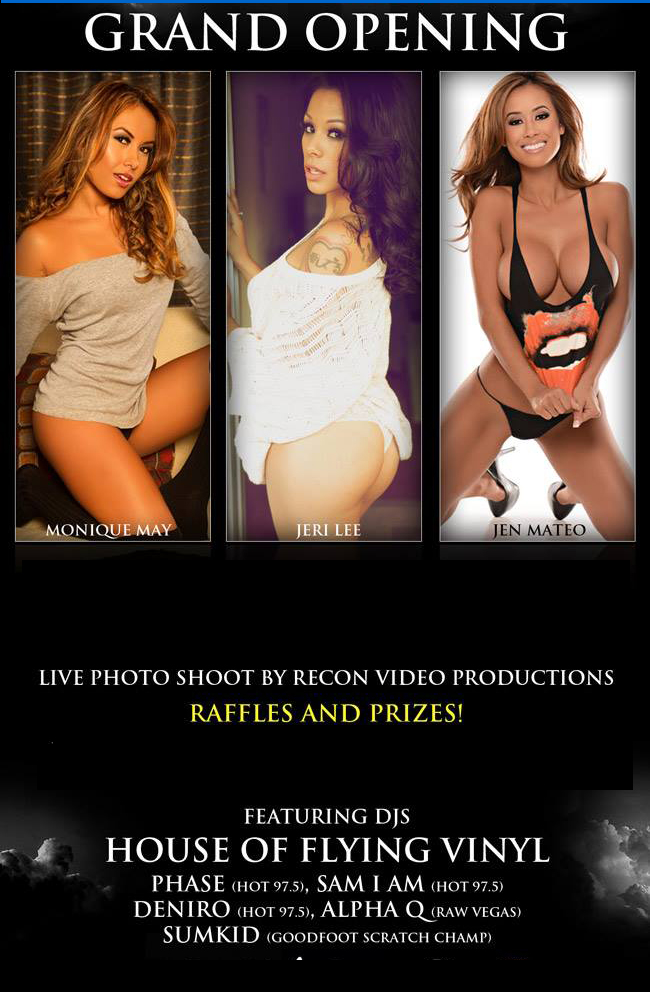 Ok seriously. What about this Grand Opening attracts me? There is nothing about Vaping in it (if you dont include the "Raffles and Prizes" portion and the fact that its a Grand Opening for a VAPE SHOP). I dont know how prevelant this is outside of the West Coast, but here…. it's nearly every single one. Throw in a food truck, a cloud contest, and dancing girls and youve got nearly every "Vape" event in Vegas. "Lets all stand around, see who can blow the biggest fake cigarette smoke and look at boobs!"
The ANTZ that we are all fighting USE promotional shit like this against us. I often hear "lol the FDA isnt on Facebook monitoring what we are doing, STFU". Id agree, they arent. They have paid cronies for that. Dont believe me? Here's a collaboration of images they are using against us, and the write up by famous ANTZ Glantz.
Oh and another….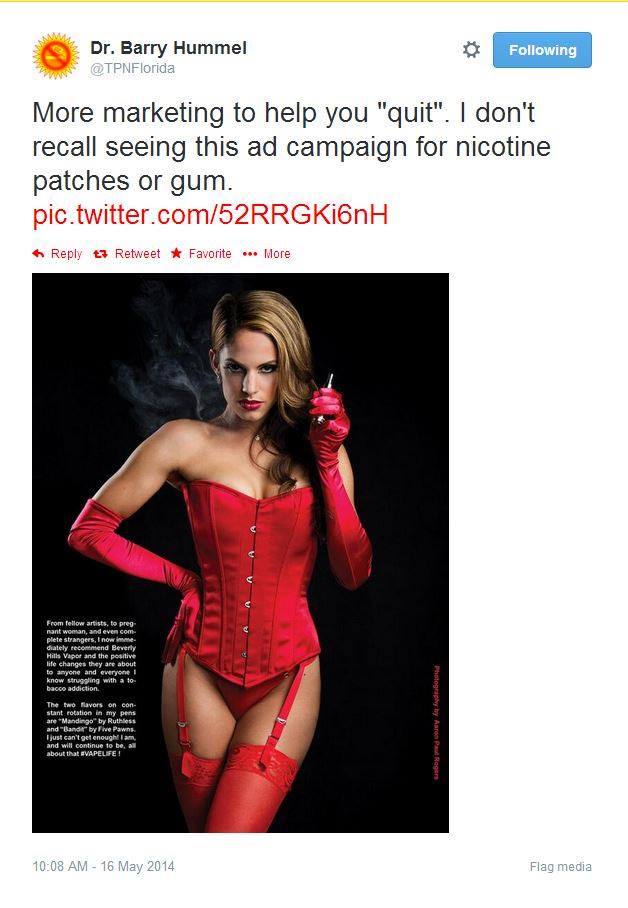 Im looking at you Vape Magazines. Get smarter. Stop putting women holding mods upside down on your stupid covers. Not all vapers are men. In fact, I bet if you started (for once) marketing to smart women; or better yet.. gender neutral, you'd see an increase in circulation.