Excellent news! Congratulations. That's not an easy decision to make or stick to if you're a smoker. And the problem people often have is there are a lot of (too many) options out there and the terminology is confusing.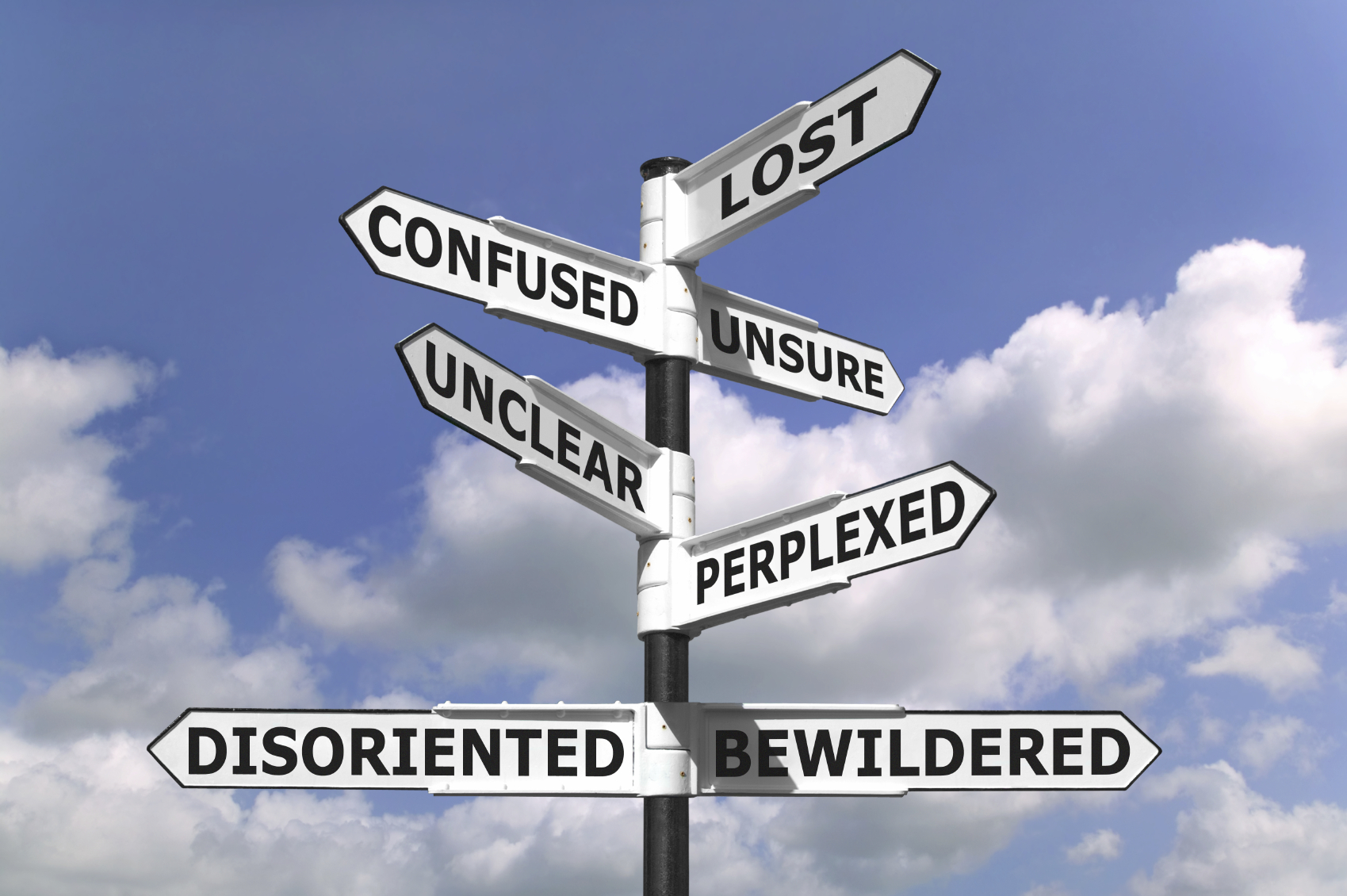 I hope this helps.
In my opinion, going too cheap on gear is going to cost you money. That said, you don't have to spend a fortune either. Buy something smart and you'll not have to replace your gear all the time. I'm going to try to give you a legit "budget" recommendation and a "real" recommendation for each.
So let's get down to the nitty grit on what you want.

In order to get you going, you'll need exactly 4 things. 3 of these things vary a bit, so I'll try to cover a couple options but not too many. Remember that there are a bajillion options on the market and this can make someone's head swim if one is not careful. So I'm going to briefly outline the 4 things and then select a couple things that are about as bulletproof as you can get in each. But please know that the most important part is you get off the analogs (what we vapers call tobacco cigarettes), not what brand of gear you choose.
The 4 Things
The Battery
The Tank
The Charger
The Juice
 The Battery
This is your base and the thing that is going to provide power to your vape setup. I personally prefer ones that you can select the voltage in order to tweak the vapor output and taste to your liking depending on what you select from the next section.
Budget Option
The kanger vv "evod" battery is my go-to cheap recommendation because, well, it's cheap and works well.
The Kanger "EVOD" battery can be found here.
My Recommendation:
Spend $15 more dollars. Buy an Innokin VV v3.  For example from here.
This little guy is 800mah, passthrough (as in you can vape it while charging), charges via standard usb, comes with a usb cable, is adjustable voltage OR wattage, plus even has an ohmmeter. Worth every single penny over a standard ego stick battery. Another very small amount more is the MVP2 – does the same stuff as the VV except is a small box mod in form factor with a HUGE battery capacity. Plus in both of these cases, you won't need one of the "4 Things" (the charger) so you'll save a few bucks there.
The Tank
There are a couple slightly confusing terms for a few types of products here.
clearomizers – which are typically defined as inexpensive transparent disposable guys with big wicks and coil on top that can't be replaced (or at least not easily)
cartomizers – which are sort of like your atomizer that also has a bit of packing material like a sponge that holds some extra juice so you don't have to drip all the time. some people don't like how these taste – the filling material can mute some flavors, too.
cartomizer tanks – these are basically the above that sits inside of a tank of juice that gets sucked into the carto material for vaporization through small holes. some of these are very expensive, some are cheap.
bottom feeding clearos / glassomizers – these are mostly inexpensive little things that look like a clearomizer but the coils are on the bottom with small wicks and the whole head is replaceable cheaply. plus you can clean them well since they don't have filling material and the wicks are small and you can break them down more fully.
Personally I like the bottom option for new users because of price, dependability, and ease of use.
Budget Option
One of the better examples is the Kanger EVOD v2. Get a couple or three of these – you'll want to be able to toggle between flavors and also always have backups in case of a burnt coil or accidental break.
The Kanger evod v2 can be found here.
The benefits of this atomizer are the tank is pyrex (and thus won't react with any juice – even spicy cinnamons or heavy citrus), the pyrex is protected by the metal tank, and they give a decent vape for not much money. You can see those here.
My Recommendation
Kanger has put out what is commonly called the best clearomizer out there.  The Aspire Nautilus has a slightly nicer airflow control, but apparently the flavor (and heads) are more reliable with the aerotank mega.  You can check these out here.
Pyrex tank, easily replaceable *dual coil* head, much better engineering in the coil heads than competing brands. It's a fantastic vape that you'll not be able to likely beat until you start wrapping your own coils in a RDA or RBA.
Quick suggestion: when buying, stick to 1.8Ω to 2Ω if you have the choice when selecting your atomizer heads. Details in a comment below if you're interested.
 The Charger
***Note*** you only need this if you chose the kanger vv battery (the budget selection for battery in #1.)
This is the one that won't change much. It's an eGo charger. Nothing much to say here. They're like 5 bucks.
They can be found here.
Three points of warning
Buy these from a reputable vendor. Your chargers are going to be charging a device that contains a lot of power. And drawing that power from either your wall or computer. If you buy something like this, buy a good one. because while all things can fail, buying cheap chargers can not only wear on your batteries by charging improperly, they can also overcharge and cause them to go boom.
It is highly ill advised to use chargers meant for automatic (no button – inhale to activate) batteries on manual (has a button) batteries. *And vice versa*. While the connections are very similar, the circuitry can be different. Contact your reputable vendor to ensure safe operation.
It is also ill advised to leave charging batteries (of any brand or type) unattended. Including when you sleep. Charge them wisely.
The Juice
This one is a little complicated because batteries and carto/clearos are sort of subjective, but juices are *very* subjective.
The very first thing I always recommend is find a local brick and mortar (B&M). If you've never been to one, you basically go in and they hand you juice after juice to just try. Take a couple pulls on a bunch of different juices until you find a couple you like.
There are a few quality juice vendors out there on the web, though. Which I'll link to. Get small bottles of different things and sample. This is a fine approach, but more expensive than finding a B&M or two in your area and sampling for free.
If you'd like a starting point, I've thoroughly enjoyed dbliquids.com. I've spent more there than anywhere else. Plus it is run by a cool guy (/u/dbliquids) and a redditor. (Brasberry Mint has been my ADV for over 8 months.)
bombies.com is freakin' great. The menu offered by our own /u/_bombies may not be extensive in number if you're looking for a very specific flavor, but his juices are ridiculously spot on in quality and depth. ('nana cream FTW.)
I also quite enjoyed the fruit juices from indigovapor.com.
Also while there are tons of reviews on ECR about juices, /u/project_twenty5oh1 has tons of good ones.
Total Cost
If you go through http://vapingme.com (I have no affiliation other than they've got great customer service and prices), he's got a permanent reddit coupon ("REDDIT"), ships for free for orders over $30. These prices below don't take that coupon into account.
Budget Option
20.99 (kanger vv battery) + 5.99 (evod2) + 10.99 (spare heads) + 4.99 (charger) = $42.96
So you can get into this for ~$43 bucks + juice. 30 if you skip extra heads (not recommended – these are wearable parts.) That'll be a decent battery, charger, and a tank.
The problem with these guys is you sort of need to consider buying two of the battery and tank. Battery because you can't vape these while they're charging. Unlike my recommendation below. Tanks/heads because the kanger ones are sketchy and don't always work. So you're really talking $69.94
My Recommendation
34.99 (VV v3 battery) + 35 (aerotank mega) + 9.50 (spare heads) = $79.49
So we're really only talking about ~$35 difference for *way* better gear. There's really not much reason to not at least get the VV for the battery. And $5 gets you to the MVP2 which is exactly the same feature set, but a massively larger battery.
 Addendum
A couple points for thought.
Every single site ever has "starter kits". Be a touch cautious here – sometimes they have some stuff you don't really need. Example: many come with a couple cheap clearomizers. And I hate those things. And nearly all of them come with "carrying cases" which are usually not needed whatsoever when you're first starting off. But your miles may vary.
To reiterate above, I would also (if possible with your vapebudget) get a second battery. That way you can be charging one when you're using another..
If you like interactive vaping shows, I have a show that I do with 3 of my cohorts from reddit. We're http://plumesofhazard.com every monday night at 9pm eastern broadcasting live with vaping talk, live Q&A, guests and giveaways. Come on by and hang with us. *(:
Please leave comment replies or PM me if you've got questions or suggestions to improve this little guide. *(:
I hope this helps y'all out.