Two weeks ago I posted a video declaring my intentions to machine a mech mod start to finish and put it up on YouTube in a series of videos. In this post I'm going to show you the design of that mod. Huge shoutout to u/lolerwaffles aka Grizzly Vapes aka the man behind the three bears we all love so much. He loved the idea so much that he took it upon himself to pull an all nighter at his computer designing the mod for me and sent me all the SolidWorks drawings for it. The upside is that it made my job a lot easier. The downside is that he designed a mod that isn't going to be easy to machine. It will, however, be pretty bad ass when it's done.

What does it look like you may ask? Here's a 3d SolidWorks rendering of the design for you to salivate over.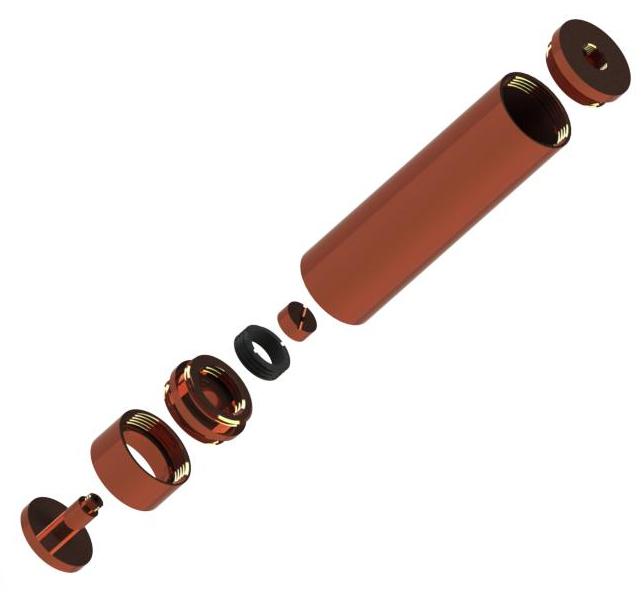 Each video in the series will include a post with the drawings for the parts made in that video. I know a lot of people are looking forward to this series. I hope you'll all continue to tune in.