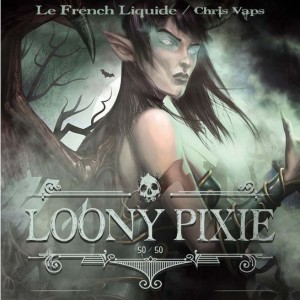 A new line from the creators of Venin divin, Re animator and Cactus…
Death Pixie:
They say: peach, mango, massoia bark (ersatz green coconut) cinnamon and bourbon vanilla.
I say: a lovely tropical fruit cocktail that starts off with a great mango/ dry peach medley followed by what tastes like coconut water and finished off by a light sprinkle of cinnamon and vanilla. It tastes like something you would expect to find in the Liquideo Think line.
Loony Pixie:
They say: a subtly sparkling e liquid with Argentinean lime, absinthe and rum.
I say: Lime and rum tango while haunted by a ghostly green fairy. Superb!
Both 50VG/ 50PG liquids (3mg/ml) enjoyed in a fibre freaks wicked magma at 1 ohm firing on a cana at 27 watts.
Find out more here – http://www.lefrenchliquide.com/nos-e-liquides/pixie/
Rating: Rousseau – http://www.henrirousseau.org/