Im not a huge fan of juice reviews. I dont like watching 15 minute vidoes of some jack off vaping and telling me all the notes he can taste in a juice. Some people dig it, I dont. Keep it simple stupid.
I am a *huge* fan of the juice over at Vape Craving. Pleasure is one of my All Day Vapes (ADV). I have like 4 ADV's that I carry around with me, and Pleasure by Vape Craving is one of them. I trust the people over at Vape Craving to put excellent care into thier process and they do enough market testing before juice is released to ensure its a quality product. (Im looking at you Cuttwood! Jerks!)
I got a sample of one of thier new flavors sent to me. It's called Ecstasy, and I believe he said it was a Peach / Mango / Cream (but I cannot recall). But it doesnt matter. Its a fruit and a cream! HELLO! Best of both worlds here; hell yes I want a sample!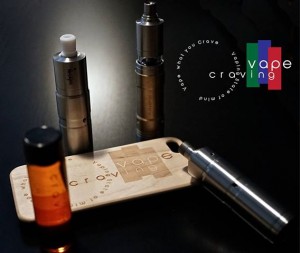 I am using an Odin an from the amazing guys from Loki Lab, and load up some of the Ecstasy in it.
Marvelous.
You get that wonderful, fresh, clean fruit flavor that Vape Craving is famous for, with just a slight undertone of cream. Im in heaven. Im highly critical of juice, and I just cannot find anything wrong with this. The more you vape it the more you're like "shit, let me try that again!"
TLDR: Its good. Get some.