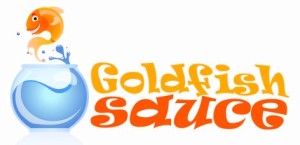 A new UK company with a charitable nature…
Monkey business:
They say: Banana, nuts and ry4
I say: It is stronger than 'nanner bear (Grizzly vapes) but not quite as pronounced as Ishmael (The Chosen Few). The creamy candy banana leads followed by a walnutty aftertaste with a faint tobacco burbling under a caramel/brown sugar finale. It's curiously dry… so try this with coffee or plenty of water.
Goldfish Flakes
They say: American cereal
I say: This juice looks like it was made using actual goldfish that perished due to a diet of Cheetos and Irn bru, it is more orange than an orange. Yet it tastes of lemon and toffee at first and then opens up into a fruit loop cereal style vape. All day breakfast in your dripper.
Fruit smasher
They say: Mixed fruit and berries
I say: It tastes like watermelon with real strawberries to me but in the past I have found it difficult to separate dragon fruit from such flavours so there may be dragons involved? This is very tasty indeed, perfect for summer.
All 3mg/ml juices (80VG/20PG) enjoyed in a fibre freaks wicked 1 ohm magma firing between 17 and 25 watts.
For more information http://goldfishsauce.co.uk/ and not http://www.goldfishsauces.co.uk/
Rating: David Miller – http://www.mauiarts.com/Under%20Sea.html