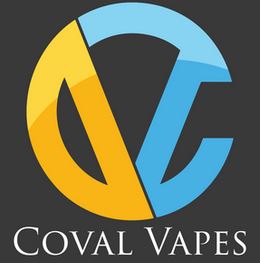 There is an art to Lobster smuggling… unforeseen delays or inquisitive cats can play havoc with profit margins, and as I learned only recently… contraband crustaceans can cause chaos.
I was on my way to meet my old friend Alexei Ivanovich in Geneva with a car full of concealed crustaceans fresh from the quays of Marseilles, his contacts at the Russian consulate were having a celebration and had begged him for some top shelf seafood.
This of course meant another opportunity to enrich the gourmand early retirement fund and so I found myself sneaking through a stormy Jura national park in order to make the border crossing in the town of St Genis. You will of course remember that the area is famous for its Comte cheese, Morels and the celebrated Vin Jaune. It would have been rude not to fill my car and redistribute or share this beautiful region´s bounty, back on the riviera thus doubling my ill gotten gains.
As you know, the whole region is notorious for flooding during the early spring and as I climbed through the snaking mountain passes toward the border I came across a couple trying to hitch a lift. Sadly their car had gotten stuck during an unsuccessful river crossing and they were soaked to the skin… steaming in the rapidly cooling evening air.
Naturally I stopped and the drenched young Americans climbed in with effusive thanks, asking me if I was crossing into Switzerland? "Why do you ask?" I inquired; after all it pays to be prudent when engaged in cross country crustacean contraband.
"Oh," said the lovely young lady, "I was kind of wondering if you were heading towards Geneva, as I work at Cern, on the Meyrin road, perhaps you could drop us off there?
I smiled and nodded, it would be my pleasure, thinking that this young couple would be waved through by the border guards with the briefest of inspections and I could the sail on through to my rendezvous with the Russian, it is after all, better to be born lucky… than rich.
After some small talk… the man pulled out a 60w IPV topped with a magma v2 and asked me politely if I minded that he vaped? "Only if we share" said I and as we came into the town of St Genis he passed his boxmod over to me and I experienced a familiar yet altogether different vape.
It tasted not unlike Vapevine's SW19 yet it was even more subtle… less fruity and more like a greenish tea with what seemed like a honeyed rice pudding or that sticky rice for dessert that you find in good Thai restaurants. "Mmm very moreish, what is it?" I asked, as I do like a good slightly savoury vape. "Good, huh, that's Coval's Discovery, it's one of my favourites and seems to pair nicely with almost anything" came the reply.
We pulled up to the border and grabbed our passports for the approaching guard's scrutiny, passing through without incident other than a brief conversation regarding a small package that he quickly tucked into his tunic. Playing it cool in a most unsuccessful manner as we pulled away, I demanded of the young hitchhiker, just what the hell he was doing bribing border guards?
"Not bribing" said the lovely young scientist from the back seat, "we give him some e liquids once a month and he in turn; gives us mushrooms, cheese and wine in return." My greedy little ears pricked up at the mention of these delicacies so readily available we found ourselves in the car park at Cern before I found the right tone to ask for an introduction.
"Would you like a quick tour?" asked the young scientist as they alighted from my car, "actually" I said determined to get the number of this border guard with exotic delights to trade, "that would be great." "You should really try this juice too" said the young man screwing yet another magma onto the IPV. I sampled yet another luscious e liquid.
It was called Crunchberry and it tasted exactly like one of those sweet breakfast cereals with blueberries/huckleberries or even Snozzberries that Quakers and young children seem to love so much, I almost reached for a bowl and spoon. Not something I would normally vape, but it really was especially good. Its aroma entranced me momentarily, reminding me of Saturday morning cartoons.
I managed a quick nod of assent as I vaped away like like RipTrippers after a month's sabbatical and the young Americans grabbed up their bags. They brought me through to the visitor's centre where the young lady left her partner and I to wander around, learning about the search to learn more about our universe and marvelling at the mighty feats of engineering that had made it all possible.
"It's ironic" said the young man, "here we are stealth vaping on some Texan e liquids inside Cern, as the Texans tried to build another super collider in Waxahachie, sadly it was cancelled in the mid 1990's…damn shame". "Indeed" I spluttered, watching in quiet horror as the largest lobster I had ever seen crawled out of his satchel and disappeared through an open door.
"Eeh…hhhhhave you any more of those delicious liquids" I asked desperate to distract him as my tiny mind went into overdrive, wondering how on earth I was going to solve this particular problem.
"Sure… let me just get one out of my bag", I held my breath praying that it was not concealing any more marine animals, but what was left of my luck held and he popped up with some Lime Margarita. I silently prayed it contained real tequila as I really needed something to calm my nerves.
Sadly it did not, and I could now feel the cold sweat dripping down my back.
It did however, taste like the real thing, sweet lime, earthy tequila notes, it even included a pinch of salt and I must have enjoyed it, as the nice American refilled it three times before he shook an empty bottle at me with a big grin.
"Eeh… would you excuse me a moment, I need to… erm visit the facilities" I said. "Of course down the corridor and it's the second door on your left" he replied. I spent the next 5 minutes frantically searching for escaped crustaceans before I simply had to return, so as not to arouse suspicion. Over the next half an hour I sat sweating profusely as we vaped on another inspired e liquid called Churro.
This Churro was a really good bakery vape, it tasted like the long fried cinnamon pastries that I had often enjoyed in the backstreets of Madrid for breakfast, thankfully without the burnt oily fingers and gloopy hot chocolate. Had it contained a little less cinnamon, I would have stolen the bottle.
Before I could make my excuses and leave, we sampled another juice called Strawberry Creamcake which was very interesting. Not unlike Mrs Lords Victoria sandwich but a lot more cakey and with a tart strawberry jam in the mix, normally I prefer raspberry fillings when it comes to cakes but this was tasty.
It was getting late and my nerves were shot, it was only a matter of time before the lobster was discovered and my car searched, I needed to get to Geneva quickly and conclude the deal with Alexei. I managed to weasel the gourmet border guard´s telephone number out of my kindly vaping host and just as I was leaving he insisted on giving me a bottle of Area 51 to try on my journey.
Filling my lemo to the brim with trembling hands and enveloped the car with fog, I enjoyed a very mild pipe tobacco tasting of sun ripened raisins with hints of cinnamon, grape and a most mysterious something else that tantalised my tastebuds, followed by a touch of koolada on the exhale. It was vaguely reminiscent of Drops American Luxury but without the ginger.
I finally made it to the Geneva rendezvous with Alexei. After haggling for a meagre 120% margin, I left Switzerland without incident, stopping only to refill my lemo with more Area 51 to help calm my shattered nerves.
Several weeks later while enjoying a sojourn in southern Spain, I received the following email:
Hi Don,
Thanks for the lift to Cern, you missed the most amazing thing ever. Shortly after you left they made history in the large Hadron Collider. Shame you missed it, it seems that the reason the scientists could not find the Higgs boson in previous tests was that they were missing a catalyst. So far my wife and the rest of the scientists are still puzzling over what exactly was in there, but whatever it was… it has led to a major scientific breakthrough?
It looks like they are nominee´s for a Nobel Prize in Physics. If you had not been kind enough to pick us up that night, she would have missed out.
Thank you for everything and we hope you enjoyed the Coval e liquids?
Regards,
Nathan.
Avoid curious contraband crustaceans, bribing border guards for gourmet delicacies and simply check out http://www.cloudhousevapor.com for some tasty Texan treats. Use the code: cloudhousevapor for a 10% discount on all vaping hardware and e liquids.
Rating: an original Elizabeth Boatwright.
All liquids 70VG¬/30PG enjoyed in a magma V2, wicked with Japanese cotton, firing at 1.1 ohms, on an IPV 60 at 22 watts.
Cern: http://home.web.cern.ch/
The Jura: http://www.france.fr/en/regions-and-cities/rhone-alpes.html